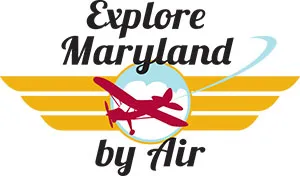 As new private pilots, this was a great reason to go fly to a destination we've never been before. Each flight was an adventure. We landed on short fields, grass fields, Class D airports, airports in the DC SFRA, etc. Some airports cannot be flown to, so driving is the only other option. The program allows participants to not only fly, but also drive or use any other means of transportation to visit the various sites to obtain a stamp. This is because not all airports can be reached with a C172, there is a seaplane base and a heliport on the list.

Some stamps were difficult to find at some airports. It was a fun sort of geocaching or scavenger hunt to find them. A few stamp ink pads were nearly completely dry. I bought my own ink pad just in case we ran into this issue at the remaining airports.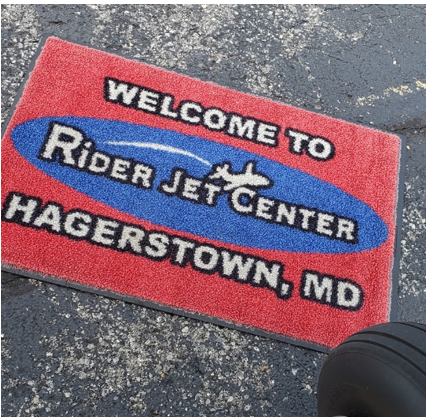 Our favorite airport to visit was Hagerstown (HGR). Not only did they literally roll out the red carpet for me (which was a fabulous surprise) but their facility is very clean, modern and the folks that work there are very friendly.
I also want to give appreciation to the airport attendant at Cumberland (CBE). We were planning on flying to 1W3 right after we collected our stamp at CBE, but it had rained pretty hard in that area the day prior and 1W3 is a grass field. The airport attendant provided us with his truck so we could drive the 6 miles to 1W3 to collect our stamp. That was really kind of him and we're so grateful for that hospitality.
We found 4 airports have restaurants that made the trip even better.
Hagerstown's restaurant "The Grille at Runway" in the FBO is top notch. The service was fast and friendly. On their menu they had Fried Green Tomatoes with a topping of crab meat. It was impressive. I also recommend their Corned Beef Reuben sandwich.
The restaurant at Easton (KESN) named Sugar Buns has delicious cinnamon rolls and their popular breakfast menu includes varieties of eggs benedict. They also serve lunch and are open every day except Christmas.
Cambridge (CGE) also has a restaurant named Katie's at the Airport which has a nice menu for breakfast, lunch and dinner. They post their specials on Facebook. I would call first to make sure they're open.
Frederick (FDK) also has a nice diner named Airways Inn of Frederick located right next to the FBO. They also offer a nice breakfast. You can find lunch and dinner items on their menu.
How do I sign up?
Visit the EMBA website at https://www.marylandairportmanagers.org/explore-maryland-by-air/ and fill out the registration form. Your passport booklet will be mailed to you. You cannot begin stamp collecting until you have the passport on hand. Make sure to read all the rules of the program.
How does it work? The first step is to register online. You will receive your own "Explore Maryland by Air" green passport. This booklet contains several pages of blank sections dedicated to each required airport, museum, and FAAST Safety Seminar.

Visit the airport, find the stamp using the stamp locator (table below), and stamp your passport. Don't forget to add the date as well. I took pictures of most of the airports to remind me of which ones we visited. In this program, you will see a variety of airports such as short fields, grass fields, Class Bravo (BWI), Helipad, and Seaplane base.
The program also requires visiting 4 airport museums and attending 4 FAAST Safety Seminars. The EMBA website has a note that says "Credit will only be given for FAAST Safety seminars attended in the BWI, Dulles & Philadelphia FSDO." Due to current Covid-19 restrictions, we obtained permission to attend online FAAST Safety Seminars instead. We were fortunate to have one available locally at 2W6.
What are the prizes?
FLEDGLING LEVEL 1 (Participants receive a baseball cap.)

Visit 10 different Public Use Airports in Maryland

Visit 1 Aviation Museum in Maryland

Attend 1 FAAST Safety seminar

ALBATROSS LEVEL 2 (Participants receive a set of beautiful glassware.)

Visit 20 different Public Use Airports in Maryland

Visit 2 Aviation Museums in Maryland

Attend 2 FAAST Safety seminars

ACE LEVEL 3 (Participants receive a leather flight jacket!!!)

Visit all 35 Public Use Airports in Maryland

Visit All 4 Aviation Museums in Maryland

Attend 4 FAAST Safety seminars

Attend the MD Regional Aviation Conference to redeem prize
When we flew to Ocean City, MD, we met with one of the EMBA Officers and he handed us our first level prize of a hat. We were also able to see a few of the leather jackets hanging and I was able to see them in person and feel the leather. They are really well made, thick, and warm. I won't lie, the leather flight jacket is what sealed the deal for me.

What are the participating MD airports?
The EMBA website provided a nice map that lays out all 35 airports. I updated the image by adding the SFRA and removing W18. They still had Suburban Airport – W18 as an airport but that one is permanently closed since 2018.
Using this map, we planned our trips by sections, knocking off as many airports as we could in a given trip. Since we are located at 2W6, we visited the southern airports first and then the ones towards the east. We then worked our way up to the Baltimore area. We tackled the farthest western airports of 2G4, CBE, 1W3, and HFR in one trip. The interesting setup between CBE and 1W3 is that they are only a few miles apart. In fact, taking off from CBE runway 23 and turning crosswind places you right into the downwind for 1W3 grass runway 9. There's a great video posted on YouTube by another pilot on the EMBA program flying from CBE to 1W3. Unfortunately for us, the grass was a bit too soft to attempt that landing.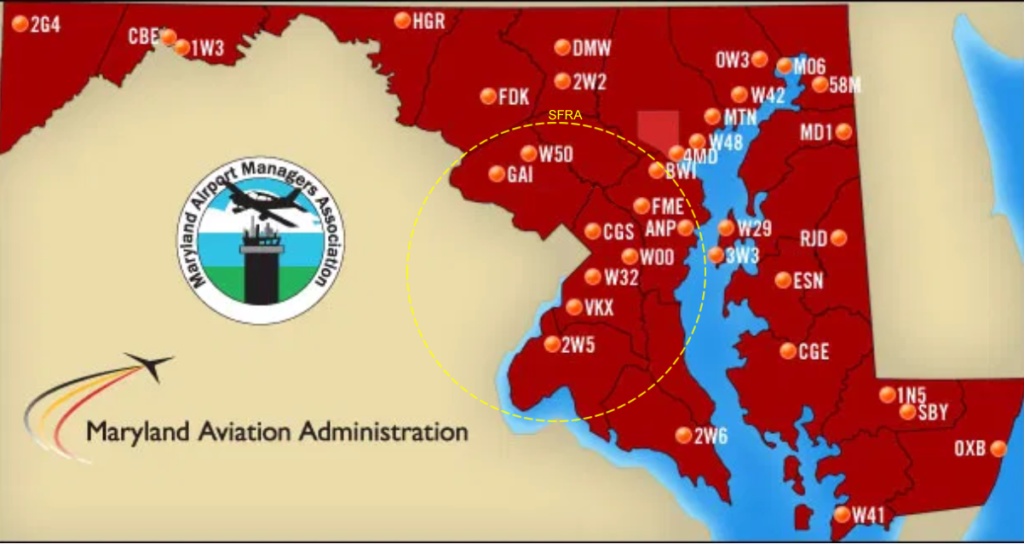 As part of your flight planning, I would call to make sure some of the smaller airports are open. Most of the stamps for the smaller airports are located outside of the FBO for visitors after hours but a few of them had the stamps located inside. One of the airports we visited was not open when we arrived and the stamp was located inside where we could see it through the window. We took a picture in front of their FBO with the name of the airport on the side of the building as proof we visited. I then printed a small version of that picture and inserted it into a small envelope I attached to the back of the passport booklet. In the box for that airport, I wrote: "Please see attached photo". In that envelope, I also inserted the small printed FAAST Safety Seminar certificates as well.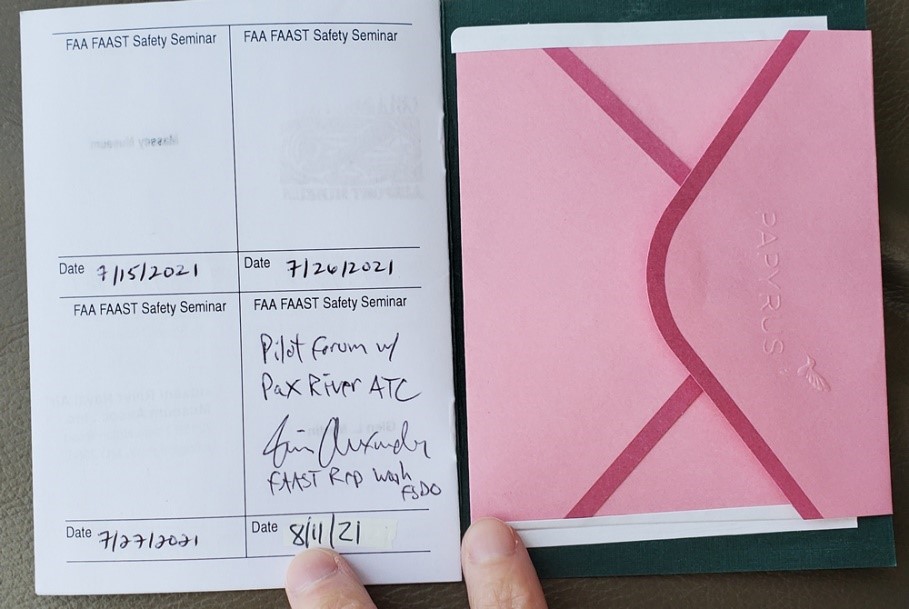 Where are the stamps located?
The following table is taken from the EMBA website but I have also updated it with what we've encountered.
| | | |
| --- | --- | --- |
| | Identifier | Location of Stamp |
| 1 | BWI | Signature Aviation pilot briefing area at the counter |
| 2 | W29 | FBO counter |
| 3 | 1N5 | Pilots lounge left of restrooms on shelf |
| 4 | CGE | FBO counter |
| 5 | DMW | FBO counter |
| 6 | 58M | FBO counter |
| 7 | 2W2 | Desk Drawer in Pilot Lounge next to Pilot Shop |
| 8 | CGS | FBO counter |
| 9 | W41 | Pilots lounge/FBO counter – Not always open call first |
| 10 | W50 | Vestibule in the middle desk drawer before entering pilots lounge |
| 11 | ESN | Terminal desk at Maryland Air FBO counter |
| 12 | W48 | Outdoor box attached to the bulletin board by the parking lot |
| 13 | W42 | FBO counter |
| 14 | FDK | Signature Flight Support/FBO counter |
| 15 | W00 | FBO/flight school counter |
| 16 | 2G4 | FBO counter |
| 17 | CBE | FBO/service counter |
| 18 | HGR | FBO counter Rider Jet Center |
| 19 | 0W3 | FBO counter |
| 20 | M06 | Outdoor box adjacent to seaplane pier – stamp no longer there, take picture |
| 21 | 3W3 | Outside of mower shed on the west end of the airport – pad needs ink |
| 22 | ANP | Chesapeake Aviation maintenance hangar |
| 23 | MTN | FBO counter in airport administration building |
| 24 | 2W5 | FBO counter |
| 25 | MD1 | Airport manager's office |
| 26 | 1W3 | Mailbox outside "Cumberland Flying Service" hangar – last hangar |
| 27 | GAI | FBO counter in main administration building |
| 28 | OXB | FBO counter (FYI, the EMBA Headquarters is upstairs) |
| 29 | 4MD | Outdoor box attached to power gate at the landing pier hut |
| 30 | VKX | Pilot shop |
| 31 | RJD | Black mailbox located at jet fuel pump |
| 32 | SBY | FBO counter Bay Land Aviation |
| 33 | 2W6 | FBO counter Piedmont Aviation |
| 34 | FME | Outdoor box on operations building |
| 35 | W32 | FBO counter Fetter Aviation inside mailbox in the white vestibule – pad needs ink |
What are the 4 museums?
College Park Aviation Museum (at CGS)
Massey Air Museum (at MD1)
Glenn L. Martin Aviation Museum at Martin State Airport (at KMTN)
Patuxent River Naval Air Station Museum (6 miles from St Mary's Airport 2W6) – You will need to request a courtesy car or Uber to this museum.
Lasting Impressions This has been a great learning experience, especially for new pilots to familiarize themselves with the expanded area outside our home airport. We were exposed to different airport procedures and runway conditions which I believe has made us better pilots. The motivation of the prizes was a welcomed incentive. Additionally, it has forced us to go to places we would not have considered originally. It has also opened our eyes and provided us exposure to the various small and large airport communities and their services.